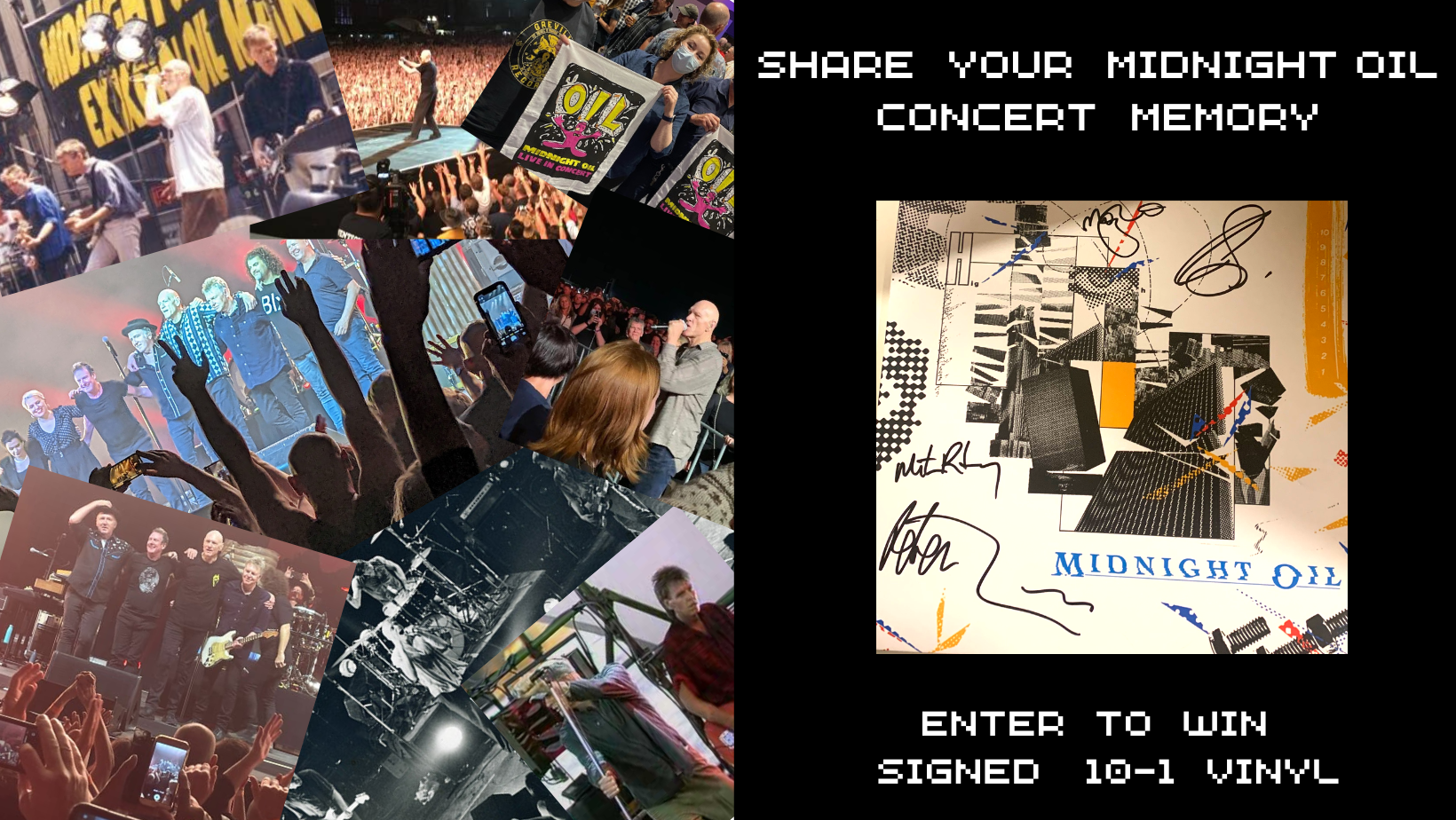 **COMPETITION CLOSED, THANKS FOR ALL YOUR ENTRIES**
Submit your Midnight Oil concert memory, along with a photo or video, below, for a chance to WIN a hand signed 10-1 vinyl.
Disclaimer: Some fan submissions will be shared on Midnight Oil's social media channels.
COMPETITION INFORMATION:
This competition runs from at 9am AEST on Friday 30 September at 9am, until 11:59pm AEST on Friday 25 November.
To enter, you must fill in the above entry form, share a written account of your Midnight Oil concert experience (in 25 words or less), and upload a photo or video of your experience.
The winner will be announced on Midnight Oil social media channels on Wednesday 30 November.