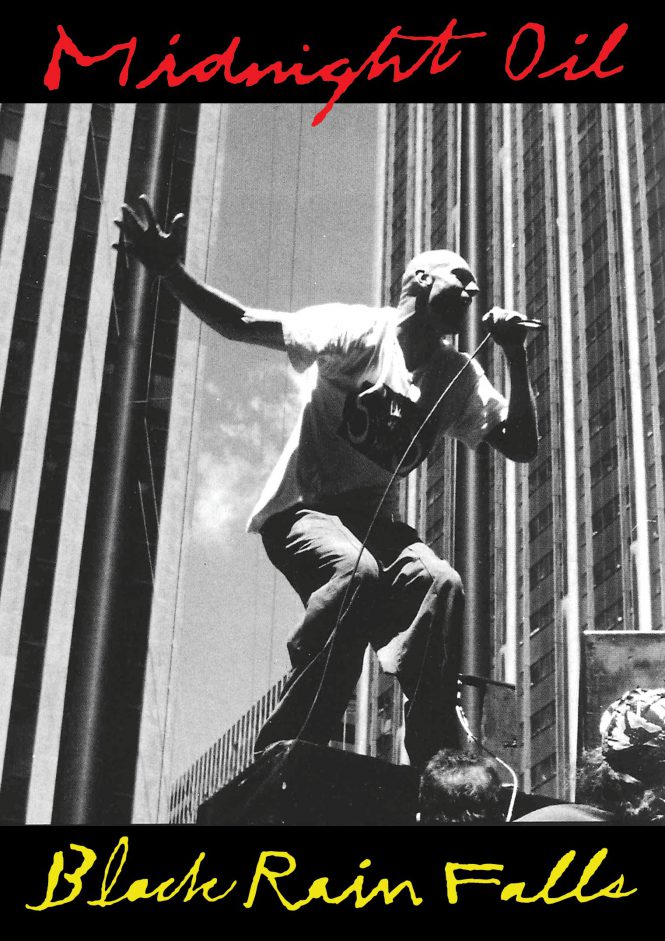 To partner with the release of 'Black Rain Falls', Midnight Oil will be holding an exhibition at Manly Art Gallery & Museum.
The original 30 ft wide banner with the wording 'Midnight Oil Makes You Dance, Exxon Oil Makes Us Sick' will be on exhibit in Sydney at 'The Making of Midnight Oil' a major public exhibition celebrating the power and the passion of one of the world's most inspirational rock bands.
Opening at Manly Art Gallery and Museum, the exhibition has been developed in collaboration with Midnight Oil drummer Rob Hirst and will showcase iconic stage props and instruments, photographs, posters, stagewear and previously unseen films and early clips.
'The Making of Midnight Oil' exhibition will be on show at the Manly Art Gallery & Museum, located at West Esplanade, Manly NSW 2095, Open from 10am to 5pm, Tuesday – Sunday from June until 7th September 2014.
Entry is Free
It is anticipated that the exhibition will tour to other locations including Canberra and Melbourne at a later date.