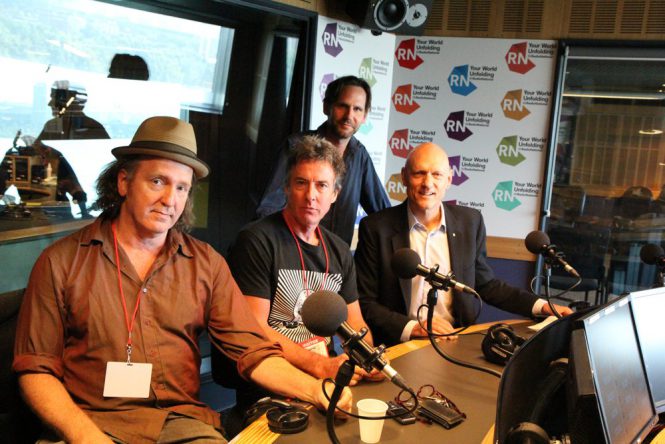 ABC Radio National Australia will be airing a selection of previously unreleased live Oils tracks along with a new interview with Peter, Rob & Jim on their "Rare Oils" radio special on Friday 2nd November at 8.00pm (AEDT).
Fans around the world can listen to the program online via the Radio National website while Australian fans also have the option to listen in on the radio.
Host Robbie Buck will take listeners through a selection of tracks recorded at the band's warm-up shows for Sound Relief over two sold-out nights at Canberra's Royal Theatre on March 12 & 13, 2009.
Full details:
Date: Friday 2nd November, 2012
AU Time: 8.00pm (EDT)
World Time: click here to find the equivalent time in your country: http://bit.ly/S8DcYB
Radio Frequency: click here to find the Radio National frequency in your town/city (Australia only): http://bit.ly/S8DBdH
** Follow this link to listen Online: http://bit.ly/YgoNhu